Following in the footsteps of the retail industry, headless commerce is the biggest buzzword across the B2B digital commerce market right now. In 2023, more headless commerce projects will kick off than ever before. Many B2B companies are asking themselves the question, "What the heck is headless commerce and should we design a headless tech stack for our business?"
In this webinar, we will answer that question with minimal buzzwords, while also shedding light on the following:
When headless commerce projects are really successful among B2B companies.

When headless commerce projects are a complete failure among B2B companies.

What the most common real-life B2B headless commerce architectures look like.

How to evaluate which architecture is right for your business to boost profit margins.
Sponsored by:
Dave Leannah
Ron Flynn
Jordan Jewell
Justin Racine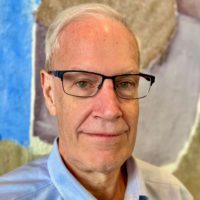 Mark Brohan